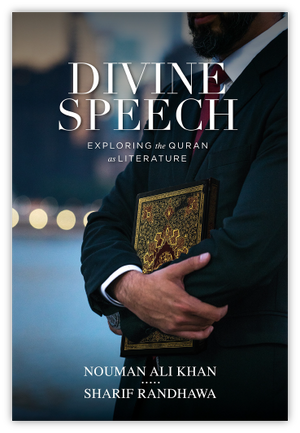 Divine Speech
ABOUT THE BOOK
Divine Speech: Exploring the Quran as Literature introduces aspects of its literary beauty to a wider, English-speaking audience. These aspects include its remarkable language and word choice, its use of a wide variety of coherence, structure, and order of its "chapters" - features that typically remain mysterious to readers of English translations of the text. Divine Speech provides its readers with a better appreciation of the Quran from a literary perspective, and in the process stimulates interest in, and provides tools and resources for further study of the scripture.
Shipping Policy
Expenses:  The customer will be responsible for covering all shipping costs, as well as any associated taxes, customs fees, or other expenses, whether these expenses are anticipated or unexpected. Should you desire insurance for the product or prefer a delivery method beyond the standard courier service, you must express this preference and be prepared to cover any additional charges that apply. Additionally, any taxes, customs fees, and charges related to your order must be settled by you.
Shipping Costs: Please note that shipping costs are not eligible for refunds under any circumstances. In the event of a refund, the expenses incurred for return shipping will be subtracted from the refunded amount. To avoid any issues, kindly ensure that the provided shipping address is accurate before finalizing your order.